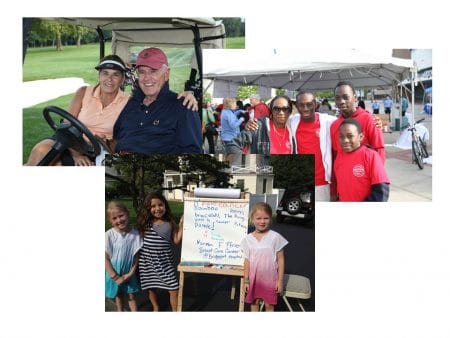 Bridgeport Hospital is grateful to the dedicated volunteers who work tirelessly to build support for the hospital. Your efforts are an important part of the philanthropic support that Bridgeport Hospital receives each year.
If you are interested in fundraising for Bridgeport Hospital, the Foundation staff is happy to help in any way possible. We have a team of fundraising professionals who are dedicated to helping you achieve the most success possible.
For information on hosting your own event, please take a moment to complete the following application:   Community Event Application Form. Once complete, please fax or mail the completed application to the Foundation.
    
Mailing Address:Bridgeport Hospital Foundation
267 Grant Street
Bridgeport, CT 06610
Attn: Melissa Silver, Manager
Donor Relations and Special Events
Phone: 203-384-3522
Fax: 203-384-3752
Corporate sponsorship opportunities are also available for Bridgeport Hospital fundraising events. Sponsorships play an important part in achieving our overall monetary goal at an event. They also offer a great opportunity to showcase your organization or business while supporting a worthy cause. If you would like more information about becoming a corporate sponsor, please contact the Foundation.
Thank you for choosing Bridgeport Hospital as the beneficiary of your fundraising!