Stillborn & Perinatal Bereavement Lecture – 2019
Stillborn & Perinatal Bereavement Lecture – 2019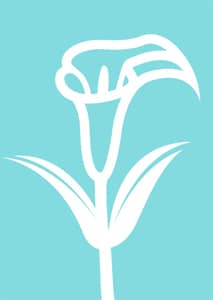 Joseph Keane Fund Lecture
Stillborn & Perinatal Bereavement
The Joseph Keane Lectures for Perinatal Bereavement were held at Yale New Haven Hospital and at Yale New Haven Health's Bridgeport Hospital. The Joseph Keane Lectures have been attended by over 200 doctors, nurses, residents, social workers, and chaplains from many hospitals across the state, as well as professors from Yale School of Medicine. Jessica and Tim Keane kicked off the morning with a twenty-minute presentation providing a parent's perspective on perinatal loss, the importance of compassion, and tools and ideas which can be incorporated into the attendees' practices. The events featured a keynote presentation from Michael Berman, MD, of New York's Mt. Sinai Medical Center, as well as presentations from Elisabeth Schneider, a family therapist and counselor at Bridgeport Hospital, Dr. Eliza Myers, Medical Director at Yale New Haven Children's Hospital at Bridgeport NICU, and Leslie Shannehan, perinatal volunteer in Labor and Delivery.
The lecture covered the physiological effects of perinatal loss on parents, focusing on emotional care and support during and after their loss. In addition to a clinical presentation, three families shared their personal stories about losing an infant. By sharing their experiences, suggestions were given for healthcare professionals to support mothers and fathers in the first moments after a loss and beyond. Jessica, Tim, and the other presenters urged attendees to return to their respective hospitals and educate their staffs about this issue, which is sometimes overlooked in clinical training and rarely spoken about.
We are proud to say that in the surveys completed by the Lecture's attendees, an overwhelming 93% said they learned something that they will incorporate into their practice!
To learn more about the Joseph Keane Fund and how you can help, please click here.
Click to Donate to The Joseph Keane Fund
Photos from 2019 Joseph Keane Perinatal Bereavement Lecture
Click on photo below to view larger image