President's Message – July 2019
President's Message – July 2019
Our Emergency Departments in Bridgeport and Milford are always here for you!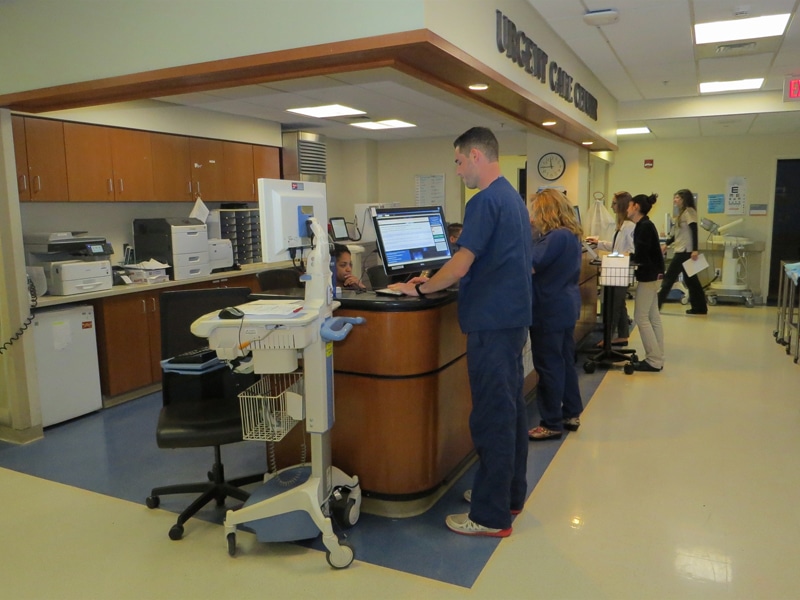 According to Dr. Rockman Ferrigno, Chairman of Emergency Medicine, "The focus of our Emergency Department (ED) at Bridgeport and at our new Milford Campus is to deliver great, compassionate care in a timely manner – it's what our specialized team does all day and every hour – from pediatrics to geriatrics we are here to care for you and your family."
Summer is upon us and with it a return to warm, sunny days and a variety of fun family activities and summer camps. You never know if one of those activities will result in a visit to one of our EDs. Our ED was recognized as having one of the lowest wait times in the entire state as well as high patient satisfaction scores. In addition, ninety five percent of Bridgeport Hospital's ED nurses hold national trauma and pediatric certifications!
Rest assured that Bridgeport Hospital will be here to care for you and your family, 24 hours a day, seven days a week, in Bridgeport and in Milford, all summer and all year long.
Best wishes to you and your loved ones for a safe and enjoyable summer!
Donate NOW to support our outstanding Emergency Medicine services
If you prefer to mail a check, please send it to us along with this form. Contact us at foundation@bpthosp.org or 203-384-3522 if we may be of assistance.