Your Impact
As 2018 draws to a close, we extend our sincerest thanks to all our donors for thirty years of philanthropic inspiration, investment, and impact. You made a difference in the lives of our patients, their families, and in our community.
Click to view your impact.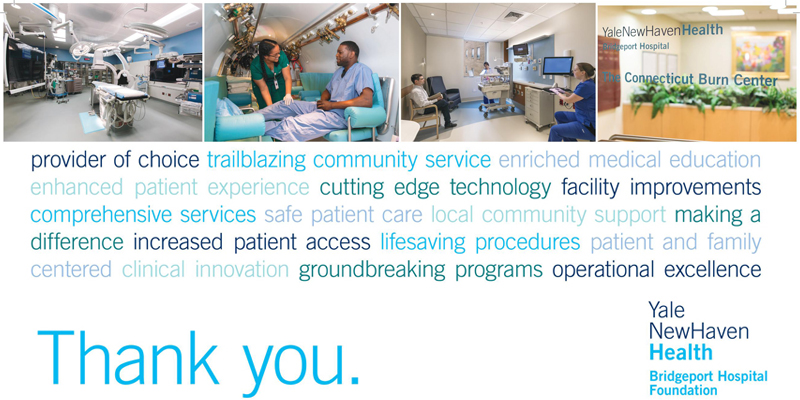 You have our very best wishes for a happy and healthy holiday and a prosperous New Year.
The Bridgeport Hospital Foundation Team