President's Message – October 2021
President's Message – October 2021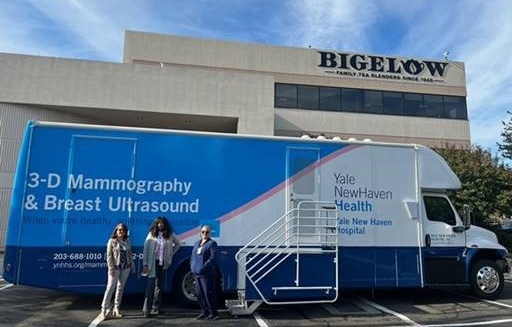 October is National Breast Cancer Awareness Month!
Each year the Norma Pfriem Breast Center at Bridgeport Hospital helps over 1,500 women with financial assistance for breast care services they can't afford.
Early detection is the best defense against breast cancer. The team at the Breast Center goes into the community to increase awareness of breast health; navigate women into screening; and provide financial assistance for comprehensive screening and diagnostic services to women who are uninsured or underinsured.
Patients in treatment and their families can attend free support groups, meet with a counselor or take advantage of Integrative Medicine and Support Services that enhance the healing process and aid in recovery.
The Norma Pfriem Breast Center helps thousands of women and men each year. Please make a gift during National Breast Cancer Awareness Month. Thousands of patients are counting on you!
Click here to take the Pink Pledge and donate to the Norma Pfriem Breast Center
Thank you for your support!