About the Bridgeport Hospital Auxiliary
Fundraising successes
As the largest single contributor to Bridgeport Hospital, the Auxiliary's financial support to date totals over $4.5 million. These funds have helped purchase medical equipment which allows us to continue to deliver high-quality care and support the hospital.
Results include:
Scholarships for Bridgeport Hospital School of Nursing students and rehabilitation therapists
Pediatric computerized interactive surgical system
Cascading water wall in the lobby
Renovation of critical care units
Emergency Department renovations and expansion
Renovation of the Burn Center
Surgical intensive care lounge
Ambulatory Care Center renovations
Maternity equipment
Linear accelerator installation
Hospital Rehabilitation Unit renovations
History
1959 – The auxiliary began hosting an annual gala fundraiser.
1965 – Gala proceeds funded the hospital's new maternity ward.
1968 – Gala proceeds funded new coronary care and intensive care units.
1974 – Gala proceeds funded the Hubbard tank for treating patients at the newly opened Burn Unit.
1979 – Emergency Department completed a $3.3 million addition with funds from several years of gala events.
1980 – $350,000 pledge helped fund Radiology Department equipment and renovations.
1983 – One-day surgery center became the focus of fundraising for the next three years.
1995 – A $1 million pledge was made for a Critical Care Unit.
2009-2011 – Pledges focused on Emergency Department renovations, including pediatric, trauma and acute care areas.
2012 – Water wall donated by the Auxiliary for the hospital's main lobby was installed.
2014 – Hospital Auxiliary merged with the Ahlbin Rehabilitation Centers Auxiliary.
2015 – $450,000 pledge was made for a waiting room at the Outpatient Surgery Center in the Park Avenue Medical Center, Trumbull. The center opened May 5, 2016.
2016 – $40,000 was raised for the "NIC View," an advanced monitoring system that streams videos of newborns to their families' home computer or hand-held device 24/7.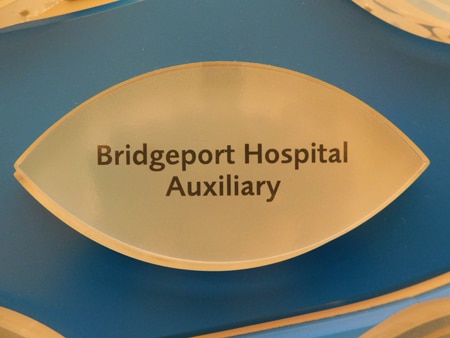 What do we do?
Act as ambassadors for the hospital in the community
Manage the Dr. Tom Kennedy Toy Closet, which provides a toys to children undergoing any procedure at Bridgeport Hospital
Operate the Auxiliary gift shops at both campuses
Staff the Bridgeport Hospital book cart sales
Lead annual fundraising events
Hold special social and community events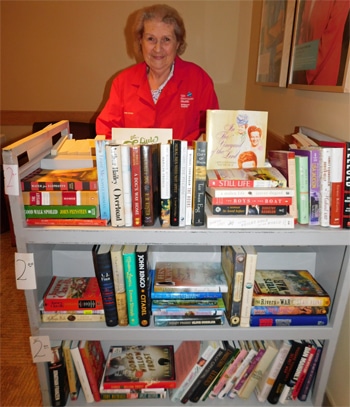 How do we do it?
We work closely with the hospital to determine how best to support its needs and develop fundraising and volunteer efforts with those needs in mind. Auxiliary members can be as active as they choose and can serve on committees or assist with events as their schedules permit. We continually seek new members who bring fresh ideas, helping hands and a warm spirit to our endeavors.
Areas of volunteer support include:
Assistance in the gift shop
Membership and recruitment
Special events coordination
Toy Closet program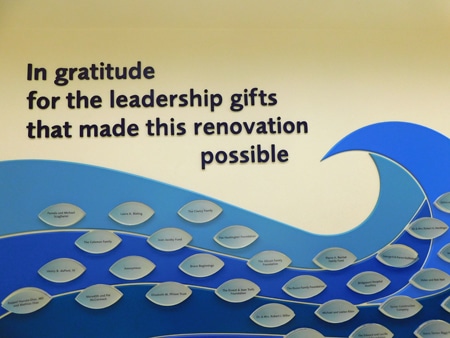 Our efforts have funded the following projects:
Allison Family Neonatal Intensive Care Unit
100th Anniversary of Milford Campus
Park Avenue Medical Center outpatient waiting room
Cascading water wall in the Bridgeport Hospital lobby
Emergency Department, CT Burn Center and Critical Care unit renovations
Pediatric Unit renovation
Palliative Care Program at Bridgeport Hospital