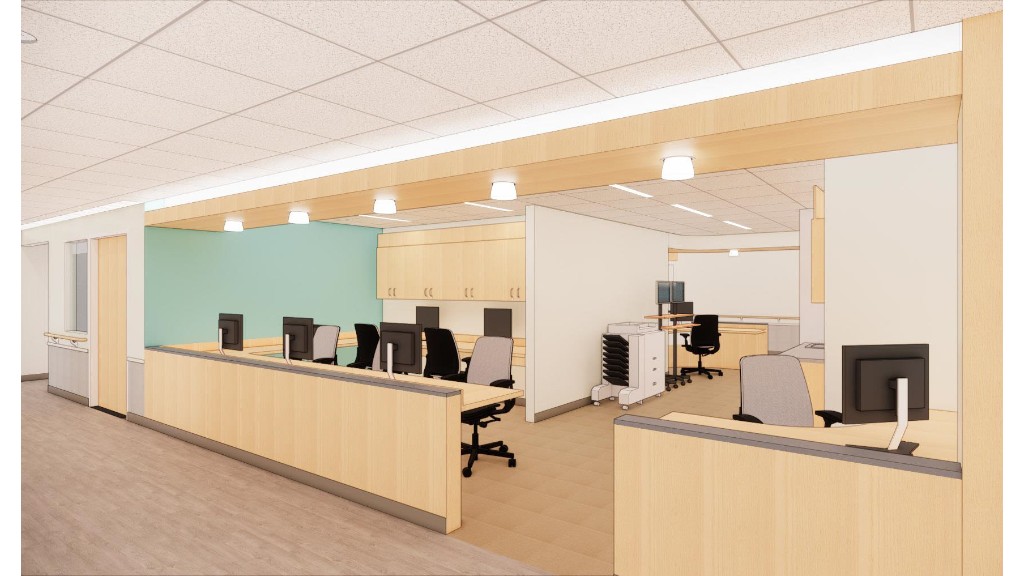 Milford Campus Centennial Celebration
On January 17, 1921, the first patients were admitted to Milford Hospital. In June 2019, Milford Hospital became a fully integrated campus of Bridgeport Hospital. Throughout 2021, we will celebrate our proud 100-year history.
View Details
Milford Campus 3 East Renovation Project at
Milford Campus
All funds raised throughout the year will benefit the 3 East Renovation Project at Milford Campus. This former maternity unit will host 12 patient rooms, family lounge, quiet room, multipurpose room used for physician therapy, and a conference room for staff education. The function of the unit will be post-surgery care with an emphasis on orthopedics.
The rooms are designed to reflect the age-friendly vision to meet the needs of our aging population. Age-friendly design includes simple and easily readable signage, good lighting, non-slip floor surfaces, color and pattern of rugs and furniture contrasting for increased perception, stable furniture and spacious, clear walkways and rooms, hand railings, on both sides of hallways and bed heights appropriate for older persons
Help raise donations by supporting this effort and starting your own fundraising campaign.  Click VIEW DETAILS to start your own fundraising campaign/story and get your friends others to contribute.