John and Ethel Kashulon Foundation
John and Ethel Kashulon Foundation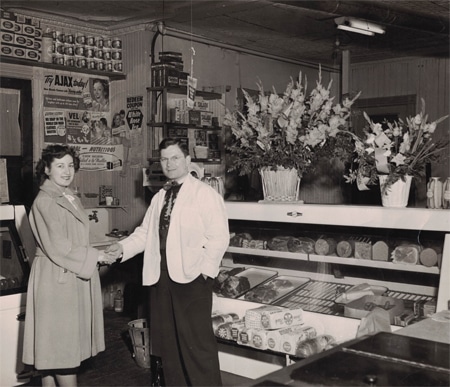 Spring Greetings from the Bridgeport Hospital Foundation!
We are delighted to share some exciting news: our partners at the John and Ethel Kashulon Foundation have made an extraordinarily generous gift of $250,000 to the Bringing Technology to Life campaign, which will make the most advanced life-saving interventional cardiac and stroke technology available to patients at Bridgeport Hospital. This gift lifts us to $2.3 million in total giving to the campaign, more than halfway to our goal of $4.5 million!
John and Ethel Kashulon were children of Eastern European immigrants who owned and operated Kashulon's Market on Sheridan Street, just a few blocks from Bridgeport Hospital. Ethel worked at the Bridgeport Housing Authority for 53 years – their longest tenured employee. Martin McLaughlin, now a Kashulon Foundation trustee, initially suggested the idea of the charitable foundation to Ethel, to leave a legacy to the Bridgeport community where she and her husband were proud to live and work.
As the Bridgeport Hospital Foundation celebrates its 35th anniversary, we are especially grateful for the ongoing philanthropic leadership of donor organizations like the Kashulon Foundation. They have supported a variety of initiatives over the years including support for the Primary Care Center, which provides medical care to underserved patients in the community, the Fay Fund, which provides for patients' non-medical needs, and the Bridgeport Hospital Staff Support Fund during the early months of the COVID-19 pandemic.
Gail Kashulon, niece of John and Ethel Kashulon and a Kashulon Foundation trustee, believes that John and Ethel, "are sitting on our shoulders whenever Foundation gifting decisions are made," and explains that ultimately it is about giving those most in need a helping hand.
Please consider following the Kashulon Foundation's example with a gift to the Bringing Technology to Life Campaign. You can read more about the Campaign and make your contribution here. Thank you for your consideration and continued support!