President's Message – July 2021
President's Message – July 2021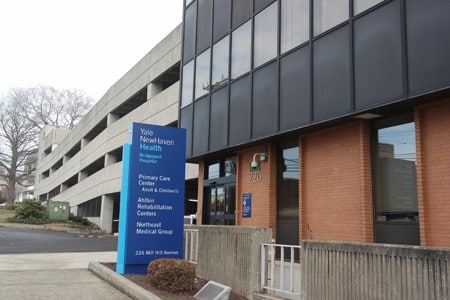 The Foundation has been a key partner in Bridgeport Hospital's community health efforts by funding the innovative and impactful work of the Primary Care Center (PCC), which recently achieved prestigious federal recognition as a Patient-Centered Medical Home. Since 2019, the major source of the PCC's funding has been the Elizabeth M. Pfriem Foundation.
Truly a treasure in the greater Bridgeport community, Elizabeth M. "Betty" Pfriem's legacy has been carried on by the trustees of her Foundation in an exceptionally thoughtful and strategic way. That legacy is synonymous with high quality, sustainable programs that are essential to the health of the Bridgeport community, particularly those that improve the wellbeing of the city's most economically challenged and most vulnerable patients at the PCC.
The Pfriem Foundation has just awarded the Bridgeport Hospital Foundation a $250,000 "Challenge Grant" to encourage others to join in supporting the PCC's new Health Maintenance and Preventive Care Program. This transformational gift will help lower barriers to care to improve significant disparities in breast, colorectal, and cervical cancer screenings. Our goal is to close the gap in the rate of these life-saving screenings in the underserved Bridgeport community when compared to the overall rate of screenings for all patients in the State of Connecticut. We strongly believe this program will save lives by detecting disease early and when it is most treatable.
To learn more about the Health Maintenance and Preventive Care Program and to respond to the Pfriem Foundation's challenge with a gift of your own, please click here. As always, we deeply appreciate your kindness and support.