Joseph Keane Fund – Stillborn & Perinatal Bereavement | Yale New Haven Health Bridgeport Hospital Foundation
The Joseph Keane Fund
Jessica and Tim Keane founded the Joseph Keane Fund, which provides emotional and financial support and services to families and hospital staff members who experience the unexpected and life-changing loss of a baby.
On February 27, 2012, after a full-term pregnancy, Joseph Keane was delivered stillborn at Yale-New Haven Hospital.  The couple was devastated.  Thankfully, Jessica and Tim had a strong support network of family and friends and faith that saw them through their grief. Jessica knew that there were other grieving mothers and families that did not have the same level of emotional and financial support.
Jessica approached Yale New Haven Health's Bridgeport Hospital, where her other two children were born, to explore the hospital's needs in supporting other families as they endure similar heart-breaking losses.  The couple worked with a team at the hospital to design a program to fit their needs.  Since its inception, the Fund has supported over 200 grieving families.</p
In addition to carrying on their son's name, the Fund has been a wonderful addition to Bridgeport Hospital, as none of the below services existed prior to the creation of the Joseph Keane Fund.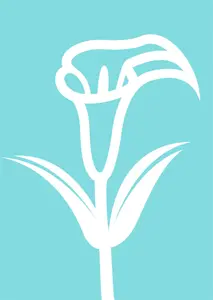 The Four Areas of Focus: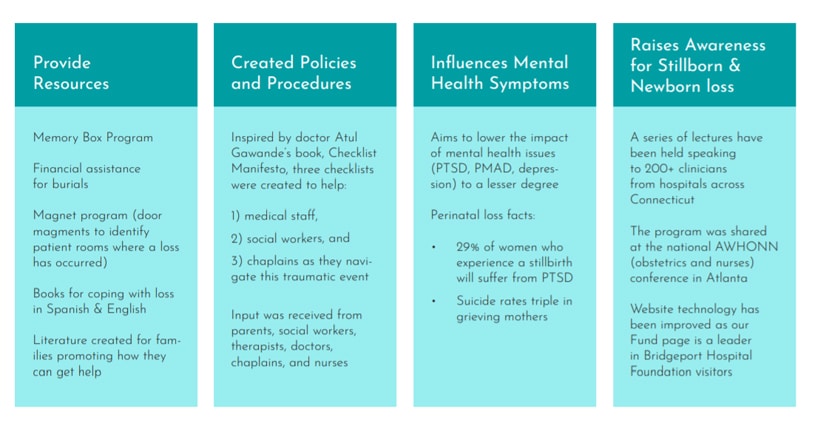 Patient Resources provided by the Fund include:
Bereavement boxes – These boxes include a little hat, a onesie, a picture frame, and a handprint/footprint of the baby. For some, this may be the only tangible belongings the parents can hold on to. The box also includes a note that reads, "Made possible through the generosity of the Joseph Keane Fund."
Camera/printer/supplies – The Fund was able to purchase this for the hospital as families appreciate having a picture of their baby, which goes into the bereavement box.
Books – Such books can be helpful to mothers, fathers, siblings, and grandparents as they grieve the sudden loss of a baby. These reading materials are offered in both English and Spanish.
Funeral Expenses – Sadly, not all families can afford a proper funeral for their child, and they are faced with a very upsetting decision. The Fund is able to assist families in this situation.
Staffing Resources:
Jessica and Tim provided invaluable parental perspective to the nursing staff. Inspired by surgeon Atul Gawande M.D.'s best-selling book Checklist Manifesto, Tim and Jessica initiated the idea of creating a checklist to be used by the staff during the immediate moments of grief.  After partnering with Kelley Reddington's nursing staff, Elisabeth Schneider of the Tiny Miracles Foundation, and Leslie Shanahan of the Hope After Loss support group, the checklist was created using input from all involved.  Today, the five-page checklist is used to assist nurses and parents navigate the upsetting situation from both an emotional and clinical standpoint.
Additional resources and ideas were shared at the Joseph Keane Lecture for Perinatal Bereavement  which have been held at Yale New Haven Health's Bridgeport Hospital and Yale New Haven Hospital. The Joseph Keane Lectures have been attended by over 200 doctors, nurses, residents, social workers, and chaplains from many hospitals across the state, as well as professors from Yale School of Medicine.  Click here for more detail.
Joseph Keane Fund Lecture Stillborn & Perinatal Bereavement
To learn more about the Joseph Keane Fund and how you can help, see the PDF below.