View Other Supported Funds Below:
 Honor Your Caregiver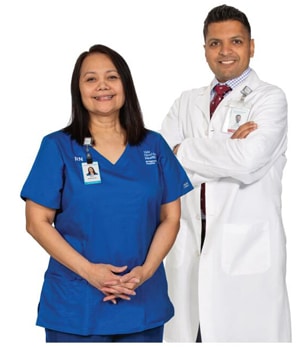 These stories are about dedicated physicians, nurses, physical therapists and other caregivers that provide high-quality and compassionate care.  They are about the support staff that makes the patient experience more comfortable. And they are about the many families and individuals that benefit from such kindness.
There is no time like the present to say thank you to the caregivers who made a difference in your stay.
As a not-for-profit community hospital, Bridgeport Hospital depends on charitable giving to maintain and enhance the safe, high-quality services we deliver.  Charitable giving does not require great wealth. Please consider a gift within your means to the Bridgeport Hospital Foundation in honor of your doctor, nurse or another caregiver.
Click for information on giving through a
Thank you for your support; you are ensuring the future of quality care at Bridgeport Hospital.
Bridgeport Hospital is more than a building – it is a collection of people providing excellent care and their stories.
Contact us at foundation@bpthosp.org or 203-384-3522 if we may be of assistance. If you wish to mail a check, please send it to us along with this form.