Improve Health Disparities and Transform Care!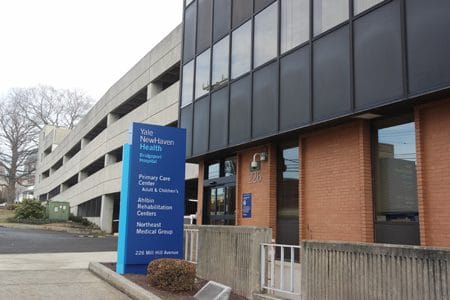 The Primary Care Center (PCC) is a vital safety net for underserved patients in the Bridgeport community. The PCC offers extraordinary high-quality holistic care to patients impacted by Social Determinants of Health.Personalized assistance, strategic case management, and if needed, complex disease management help patients control their health and improve wellbeing, reducing hospitalizations and episodic emergency room trips. Access to more than 18 multi-specialty services, that may not otherwise be available in the community, is available and barriers to completion of care plans are identified through screenings for Social Determinants of Health. Connections to additional resources in the community help lift barriers. The expert Primary Care Center team ensures that every patient has a clear path to wellbeing.
The Coronavirus crisis is creating unprecedented challenges for the underserved community. Because of robust proactive outreach to vulnerable patients by our dedicated Care Coordinators, patients receive access to telehealth visits; screening and education on COVID safety measures; and COVID supplies like masks and sanitizers. COVID positive and COVID suspected patients are monitored closely so they receive a higher level of care and treatment if needed.
Help our vulnerable underserved patients improve their wellbeing by donating here to give to the Care Coordination team at the Primary Care Center.