A legacy in memory of a life lost too soon
Fear washed over Jessica Keane one Sunday evening while she was in the kitchen packing lunches for the week ahead. She didn't feel her baby moving. The baby had normally been very active at that time of day. Jessica panicked, wondering when she had last felt her baby move.
Jessica's husband, Tim, encouraged her to remain calm and call her doctor. Th e doctor instructed the couple to come to the hospital immediately. When they arrived, the medical staff tried desperately to find the baby's heartbeat, but there was only silence.
"They confirmed what I knew deep down inside," Jessica said. "My baby had passed away."
Jessica, age 32 at the time, a school teacher with a 2-year-old daughter at home, was in good health but had repeated concerns throughout her pregnancy that something just didn't feel right. People told her not to worry, that pregnancy was especially difficult being a working mom. She wanted to believe that what she was feeling was normal and she held on to those assurances as long as she could.
At 37 weeks, Jessica had an ultrasound and further tests after she expressed additional concerns of discomfort. The results indicated that her baby had duodenal atresia, a condition in which the upper part of the baby's small intestine does not fully form and blocks the passage of food from the stomach. The atresia was causing a buildup of amniotic fluid and, thus, excessive growth and discomfort for Jessica.
The baby would need surgery soon after birth to repair the blockage. Jessica was to let the baby come to full term to be stronger for the procedure. Instead, a few days later, she found herself being induced to deliver a stillborn child. She was completely unprepared for what she was about to face. As it was later confirmed, the baby had died in utero due to complications from duodenal atresia.
Jessica delivered a baby boy, and she and Tim named him Joseph. Jessica and Tim both took turns holding their son. He was baptized in his mother's arms, and moments later it was time to say goodbye.
"It all happened so quickly," Jessica recalled. "Tim and I were still coming to terms with what happened, but we had to make decisions we'd never dreamed of. Should we have a funeral? How much will it cost?"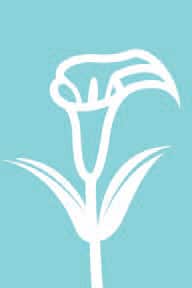 A number of hospital protocols related to perinatal loss have evolved from the work of the Joseph Keane Fund, including the placement of a lily magnet on the doorframe of patients' rooms who experience the loss of a baby so that hospital staff can immediately recognize and be sensitive to the situation.
They decided to have a private burial with immediate family. "This gave us closure and allowed us to grieve without having regrets," Jessica said.
To cope with her loss, Jessica sought counseling, attended support groups and tried craniosacral therapy. In the midst of it all, she had profound insight.
"I realized that I had the financial and emotional support I needed to heal from this traumatic experience, but others in the community do not," Jessica said.
She discussed her desire to address this need in the Bridgeport area with her grandfather, Joseph Boyce, who she always admired for his service to those in need. That's when she approached
Bridgeport Hospital with the idea for the Joseph Keane Fund.
The Joseph Keane Fund was established in 2012 to supply resources to families who experienced perinatal loss at Bridgeport Hospital. Resources include reading materials on grief and a special memory box for the family. Nurses assemble the memory boxes with a collection of items including the baby's handprints and footprints and photographs.
"Memory boxes are very important to these families. They're the only tangible evidence people have of their child," explained Kelley Reddington, nurse manager for Labor and Delivery at Bridgeport Hospital.
"When you don't bring your baby home, it's hard to believe he was real," Jessica said. "Whenever I questioned if this experience really happened, I opened Joseph's memory box." A legacy in memory of a life lost too soon.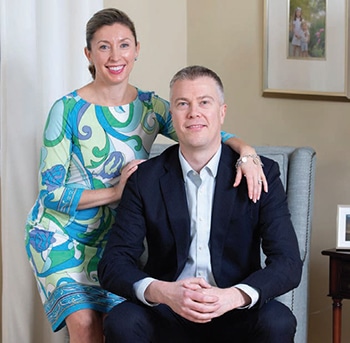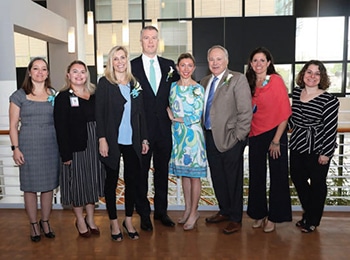 Now in its seventh year, the fund has helped more than 200 grieving families. It even provided the financial support for three low-income families to have a funeral for their baby.
"Not only are these families devastated from losing their child, they struggle with being unable to afford funeral services. They deserve to have a proper burial for their baby and to grieve without regrets," Tim said.
The Joseph Keane Fund has also played a part in effecting improvements related to how hospital staff care for families who experience perinatal loss. A team of clinicians, including Reddington, was formed at Bridgeport Hospital to help implement policies and educate staff on how to support these families.
The team recently created a checklist on protocols for navigating perinatal loss that originated from an idea Tim had after reading The Checklist Manifesto, a book on how using a checklist in a medical setting can enhance patient care. This checklist enables staff to better assist families who experience these unfortunate losses.
"I think about how far we've come in helping these families in their darkest hour and it gives me shivers every time. I am incredibly proud to be a part of this team," Reddington said.